Quick View
"Nashville's new star" (CBS This Morning) Brittney Spencer announces her highly-anticipated debut album, My Stupid Life, out January 19th via Elektra. The first track, "Bigger Than The Song," showcases Spencer's ability to excel on the fringe of genre periphery with her honest and free-spirited songwriting, and it'll be performed on NBC'sTODAY Show on September 29.

The album's 13 tracks are a culmination of her experience during her time trying to "make it" in Music City, discovering herself in the process. The Baltimore native moved to Nashville ten years ago, and this album is Spencer's commitment to be unapologetically herself. Recorded at Sound Emporium Studios and Blackbird Studio in Nashville, the album is produced by GRAMMY award-winning  Daniel Tashian (Kacey Musgraves, Little Big Town, Brett Eldredge), with the exception of two tracks, Marcus "MarcLo" Lomax (Monsters & Strangerz, Maren Morris, Justin Bieber, Kelsea Ballerini), who produced the lead single — "Bigger Than The Song" — and Romil Hemnani (BROCKHAMPTON), who produced "New To This Town." 

"This feels like a long time coming," says Spencer. "It took me three years from the time I released my first EP Compassion to now to release my first album. These songs serve as my introduction to country music and I wanted to give them all the time and care that they (and my fans) deserve. I wrote a lot of songs from the back corners of my mind because I wanted to take a good, deeper look at myself and create something true to who and where I am at this time in my life. The more I put the pen to my feelings and thoughts, the more I realize I've heard similar sentiments throughout my life. Through making this album, I've learned we're not alone in our heads, and I hope this album hugs the tiny, loud parts of our overthinking brains that sometimes need it most."

The project features award-winning collaborators including Grace Potter, Maren Morris, Abbey Cone & Sarah Buxton, plus guitar contributions by Jason Isbell.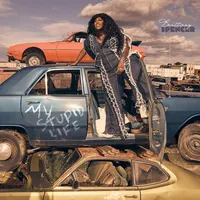 Quick View
This is a limited edition Metallic Gold vinyl pressing. This is the first time this record has been pressed on color vinyl.
Quick View
This is a first time color vinyl pressing of the anticipated follow up to the Grammy® Award-winning 2009 release Townes titled, I'll Never Get Out Of This World Alive . This 11-track set was produced by T-Bone Burnett and was Earle's first collection of original material since his 2007 Grammy® Award-winning album, Washington Square Serenade. The album includes the celebrated song" This City," written for the HBO Original Series, TREMÉ, which Earle also appeared in as an actor. "This City" features horn arrangements by Allen Toussaint and has garnered a Grammy® Award Nomination in the Best Song Written for Motion Picture, Television or Other Visual Media Category. Other highlights include the ballad "Every Part of Me" and the ode to those who make their living on The Gulf Of Mexico.
Quick View
30 is the first new music from Adele since the release of her third studio album 25 in November 2015.  The album is produced with former collaborators Greg Kurstin, Max Martin and Shellback and Tobias Jesso Jr., as well as new collaborators Inflo and Ludwig Goransson.
Quick View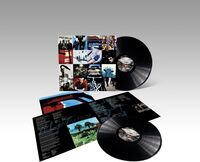 A limited-edition black vinyl release of the Grammy-award winning U2 album Achtung Baby, to celebrate its 30th Anniversary.

Produced by Daniel Lanois and Brian Eno, and recorded between Berlin's Hansa Studios and various locations in Dublin, Achtung Baby was released to critical acclaim in 1991 & is regarded as one of U2's most seminal albums. The album featured five singles: 'The Fly', 'Mysterious Ways', 'One', 'Even Better Than The Real Thing' and 'Who's Gonna Ride Your Wild Horses'.

Please note product includes explicit content.
Quick View
In 1976, KISS dropped the bombshell on the world being DESTROYER, an album that originally received resistance from fans due to the band exploring a new sound and has long become the quintessential and all-time best selling KISS studio album.

Exploding with concert staples and KISS Army favorites like "Detroit Rock City," "Shout It OutLoud," and "God Of Thunder" – the album's new sounds came from the softer side of songs like "Do You Love Me?,"and songs heavy with orchestral arrangements including "Great Expectations" and their surprise hit single "Beth."

For the 45th anniversary, UMe is releasing the most comprehensive Super Deluxe Edition 4CD + Blu-ray Audio boxset that will melt the KISS Army's minds. The original album on CD 1 is newly remastered by Abbey Road Mastering, CD 2 features 15 demos from Paul Stanley's and Gene Simmons's personal archives – 9 of which are unreleased. CD 3 loads up with studio outtakes, alternate versions / mixes and single edits – most notably a brand-new stripped-down mix for "Beth (Acoustic Mix)" where we found the acoustic guitar stems recorded for the entire song but originally only used in the last several closing notes of the song on the album. CD 4 features a ripping performance from the band's visit to Paris France at the L'Olympia on May 22, 1976.

Steven Wilson was brought in to create a first-ever Dolby Atmos and 5.1 surround mix of the original studio album plus 2 bonus tracks "Beth (Acoustic Mix)" and "Sweet Pain (Original Guitar Solo)" the latter featuring Ace Frehley's original recorded guitar solo that was not released on the studio album (this track is available on the 2012 Destroyer: Resurrected project.)

Packaging features a lift top-style box loaded with so much ephemera even KISS fans may need to seek medical advice upon receiving this boxset
Quick View
Few artists are storytellers as deft and disarmingly observational as Andy Shauf. The Toronto-based, Saskatchewan-raised musician's songs unfold like short fiction: they're densely layered with colorful characters and a rich emotional depth. Like he's done throughout his career, Shauf wrote, performed, arranged, and produced every song on his new album Wilds at his studio space in the west end of Toronto.

Over the course of a year-and-a-half, Shauf had written more than 50 songs, and pared down this massive body of work, into a single album's worth of material, which became 2020's highly acclaimed The Neon Skyline album. These songs focused on a theme by intertwining the individual characters stories of a group of friends who gathered for one night at the same local bar. Wilds includes songs from those same writing sessions, that did not fit into the Skyline storyline and had their own singular identity apart from that album, though he does revisit with his old friends Judy and Jeremy in this outing.
Quick View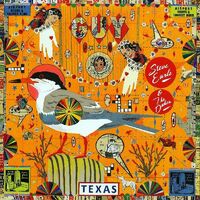 Steve Earle was nineteen and had just hitchhiked from San Antonio to Nashville in 1974. Back then if you wanted to be where the best songwriters were you had to be in there. Guy Clark had moved to Nashville and if you were from Texas, Guy Clark was king. Flash forward more than forty years. In the fall of 2018, Steve and The Dukes went into House Of Blues studio in Nashville and recorded GUY in six days. 'I wanted it to sound live...When you've got a catalog like Guy's and you're only doing sixteen tracks, you know each one is going to be strong.'
Earle and his current, perhaps best-ever Dukes lineup, take on these songs with a spirit of reverent glee and invention. But in the end Guy leads the listener back to its beginning, namely Guy Clark, which is what any good 'tribute' should do.  Guy is a saga of friendship, its ups and downs, what endures. We are lucky that Earle remembers and honors these things, because like old friends, Guy is a diamond.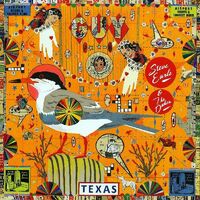 Quick View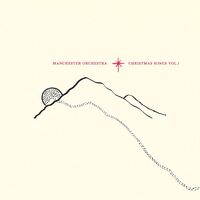 A collection of holiday classics reimagined earnestly and passionately by beloved indie rock stalwarts Manchester Orchestra. Familiar, inclusive, and the essence of holiday spirit, regardless of one's beliefs. Holiday Red LP with B-Side Etching.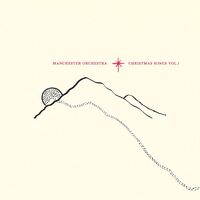 Quick View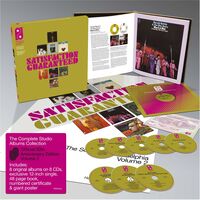 Celebrating The 50th Anniversary In 2021 Of The Hugely Influential Philadelphia International Records. United Souls, In Conjunction With Legacy Recordings, The Catalogue Division Of Sony Music Entertainment, Is Delighted To Celebrate The 50th Anniversary Of Philadelphia International Records With It's Eagerly-Anticipated Release Of Volume 2 In This Special Series: Satisfaction Guaranteed - The Sound Of Philadelphia International Records Vol 2. Following On From The Huge Acclaim For The First Volume 'Get On Board The Soul Train', The Second Volume In This Highly Sought After Limited Edition Series Covers Eight Albums Released By The Label During One Of It's Vital And Most Productive Years, 1973. Featuring Albums From Billy Paul, Harold Melvin And The Blue Notes, The Three Degrees, The Intruders, Spiritual Concept As Well As One Of The Most Successful O'Jays' Titles, 'Ship Ahoy', This Collection Showcases A Label On A Meteoric Rise To Capture The Soul Of A Nation. The Series, In Which All Albums Are Re-Mastered From The Original Tapes, Maps The History Of Philadelphia International Records (PIR) Chronologically. Housed In A Stylish 48 Page Slip-Cased Book. It Also Includes A Numbered Certificate Of Authenticity, An Exclusive 12" Single Featuring Two Of The Central Stars Of The Philly Story And A Unique Poster. The Detailed 48 Page Hard Cover Book, Including Rare Photographs, Was Compiled And Curated In Association With PIR Artists, Engineers And Producers, With Liner Notes By Tony Cummings (Author Of 'The Sound Of Philadelphia') And A Foreword By Ralph Tee. Satisfaction Guaranteed - The Sound Of Philadelphia International Records Vol 2 Is Released As A Deluxe 8CD Book Set With Bonus 12" Single Via United Souls.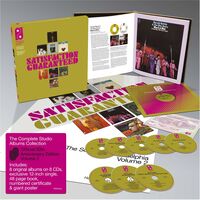 Quick View
HuDost's new album defines real, honest love and is a lush, breathtaking original collection of compositions that ask important questions and evoke the imagery of dreams. Special guests include Jars of Clay, The Accidentals, Christie Lenée and others. The music video for the first single 'Our Words Will Be Louder', included additional cameos from Kevin Clash (Elmo), Kevin Hearn (Barenaked Ladies), Cy Curnin (The FIXX), GangstaGrass, Alana Bridgewater, Nawal, Hymn for Her, Jai Uttal, and more.
Quick View
Hand Habits, the project of Los Angeles-based musician Meg Duffy (they/them), is back with their new album Fun House - the most ambitious Hand Habits album to date. Produced by Sasami Ashworth (SASAMI) and engineered by Kyle Thomas (King Tuff), the record was not intended as a reaction to the pandemic, but it was very much the result of taking a difficult, if much-needed, moment of pause. Emboldened by going into therapy and coaxed by Ashworth to push the songs into unexpected new shapes, the resulting music is more acutely personal and stylistically adventurous than anything you've heard from Hand Habits before. The push/pull of styles, paired with songs that move deftly between the present and past, give the record a wildly diverse, hall of mirrors quality that befits its name. Where previous Hand Habits records could be fairly insular affairs, Fun House feels ebullient, lush, a fully-realized conversation.
Quick View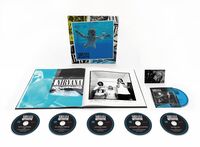 Super Deluxe contains 5 CDs showcasing the newly remastered album from the original analog tapes along with 4 complete concerts on the Nevermind Tour from Amsterdam, Melbourne, Tokyo and Del Mar, California. Additionally, a Blu-ray of the complete Live in Amsterdam concert video (newly remastered in HD) is included along with a 40-page hardcover book with unreleased photos.
Wilco
Cousin
Legacy
Buy Now

---

Cousin sees Wilco back in their more familiar progressive and experimental rock territory. Tweedy's singular songwriting is in full evidence, with lyrics weaving across a variety of topics – from the iconoclastic to the introspective. Adding a new element to the recording process was the attachment of Welsh singer/songwriter Cate Le Bon as producer.

Various/Nanci Griffith
More Than A Whisper: Celebrating...
Rounder
Buy Now

---

An all-star tribute to the legacy of the GRAMMY award-winning singer, guitarist, and songwriter. Featuring Brandy Clark, Shawn Colvin, Iris Dement, Steve Earle, Mary Gauthier, Emmylou Harris, John Prine, Todd Snider, Billy Strings and Molly Tuttle, and The War And Treaty covering some of Griffith's most notable releases.

L'Rain
I Killed Your Dog
Mexican Summer
Buy Now

---

L'Rain takes the universal pop theme of love and inspects it through the form of a conversation – bold, bratty and even a touch diabolical – with her younger self. I Killed Your Dog considers what it means to hurt the people you love the most, and untangles her relationship with femininity and the formal musical conventions that others have placed on her.

Haim
Days Are Gone: 10th Anniversary
Legacy
Buy Now

---

Featuring the six singles, 'Forever', 'Don't Save Me', 'Falling', 'The Wire', 'If I Could Change Your Mind' & 'My Song 5', Days Are Gone hasn't been reissued since its release in 2013. Housed in an entirely new package, the album features a track list compiled by the band of their favorite demos and remixes on transparent green vinyl.

Susan Tedeschi
Just Won't Burn
Fantasy
Buy Now

---

The GRAMMY award-winning singer/songwriter has established her as one of the significant roots rock musicians of her generation. Hailing from Boston, Tedeschi made her mark on the national stage during the late 1990s with her debut album, Just Won't Burn. In 2023 we celebrate the 25th anniversary of the album that started it all.

Jorja Smith
Falling or Flying
Famm Limited
Buy Now

---

An undeniable modern classic, effortlessly condensing any number of disparate styles and genres into music which thrillingly broaches any gap between Jazz, Soul, R&B and Funky House. A bold, brave and courageous leap forward, Falling or Flying speaks to the musical and emotional era where Jorja is now, and how she got here.

Ice Nine Kills
The Silver Scream
Fearless
Buy Now

---

Devilishly fun, appropriately campy, and indulgently satisfying for fans of both heavy music and scary movies, The Silver Scream expertly combines Ice Nine Kills' passionate execution with a dark sense of humor and love of pop culture on their strongest, most melodic, and enjoyable effort to date.

Teddy Swims
I've Tried Everything But Therapy (Part 1)
Warner Records
Buy Now

---

Reigning from Atlanta, GA, vocal powerhouse Teddy Swims masterfully blends genres from pop, soul, hip-hop, to R&B. With his soul-stirring voice and heartfelt lyrics, I've Tried Everything… delivers an intimate and cathartic experience, delving into themes of love, loss, and the complexities of life.

Orions Belte
Women
Jansen Records
Buy Now

---

Orions Belte has been a steady supplier of groovy, catchy and dreamy instrumental pop since their 2018 debut album Mint. From their third studio album , Women, we are served noisy guitar riffs on "Silhouettes", cinematic string arrangements on "I Will Always Miss You", irresistible and catchy summer vibes throughout.

A Day To Remember
For Those Who Have Heart
Craft
Buy Now

---

Initially released in 2007, For Those Who Have Heart, A Day To Remember's first album on Victory Records, saw the band start their rise to the very top of the Warped Tour Metalcore scene. This 10th anniversary release of the record sees the album newly remixed by Adam D, and remastered.

Fieh
III
Jansen Records
Buy Now

---

Fieh returns with their third studio album, III, once more leaving an impression by representing the front line of the Norwegian "future soul" scene. Behind groovy compositions catchy beats, writer, Fieh uncovers concerns and deeper questions with their raw and versatile voice - delicate and tender in one moment and domineering in the next.

Vagabon
Sorry I Haven't Called
Nonesuch
Buy Now

---

Across 12 vibrant, transformational and uncompromising tracks she wrote and produced, Lætia Tamko channels dance music and effervescent pop through her own confident sensibilities. These conservational songs are alive and unselfconscious, a document of an artist fully embracing her vision and reclaiming her joy.

Ram Dass
The Unimaginable
Spirit Voyage Records
Buy Now

---

Confronting the loss of his newborn son, Ram Dass walks through the stages of grief and loss in The Unimaginable as he seeks to find solace, peace, and happiness amidst heavy turmoil. Humanity itself is held in this music as the tragedy of mortality is mourned with exquisite and cinematic soundscapes and simple three part vocal harmonies.

Genesis Owusu
Struggler
Ourness Pty Ltd
Buy Now

---

Struggler is a concept album about keeping up the fight and the search for meaning in a bonkers world. Musically, the strange collision of experimental post-punk, rap, and R&B that marked Owusu's earlier work remains in effect but it's a testament to his artistic conviction that he chose to make something even riskier and more complex. Even better, he pulled it off.

Jeremy Dutcher
Motewolonuwok
Secret City Records
Buy Now

---

More intimate and expansive than anything Dutcher has created before, Motewolonuwok hedges the line between storytelling and composition as both a transcendental protest record and an exploration of self. This is experimental pop as corrective medicine: a defiant, healing, and queer experience that fills any listener with power and wisdom.

Colin Hay
Now And The Evermore (More) Deluxe
Compass
Buy Now

---

The deluxe edition of Hay's (Men At Work) acclaimed 2022 album, titled Now And The Evermore (More) includes seven unreleased and never beforeheard tracks from the original recording sessions and celebrates life, love, and finding silver linings and reasons to smile through the challenges of recent times.

Brian Setzer
The Devil Always Collects
Surfdog
Buy Now

---

The iconic guitarist, songwriter and vocalist returns with his 10th studio album – a red-hot album from start to finish, featuring 11 all-original songs that are full of dynamism and bravado. The album is classic rockabilly at its absolute finest and showcases Setzer at the top of his career.

The Orb and David Gilmour
Metallic Spheres In Colour
Legacy
Buy Now

---

2010's Metalic Spheres' (Blade Runner soundtrack meets wish Pink Floyd's Wish You Were Here) album gets a fresh coat of sonic paint on this reimagining of the album. Producer Youth's proposition is to remix it as an "Orb classic", promising an experience that's like discovering a brand new album.

Hunny
Hunny's New Planet Heaven
Epitaph Records
Buy Now

---

From the meditative track "my own age" and breakbeat-backed, late '90s-leaning "all my luck" to the lo-fi punk standout "ring in your ear" (featuring Motion City Soundtrack's Justin Courtney Pierre) and made-for-dashboard-drumming "89cc" (complete with a searing sax solo) the album is a testament to Hunny's musical fluency and dedication to their craft.

Yussef Dayes
Black Classical Music
Nonesuch
Buy Now

---

The first official solo release of the acclaimed UK drummer, Yussef Dayes. Across 19 tracks, Black Classical Music melds the spirit of everything from 70s funk, reggae and Senegalese percussion while simultaneously nodding to furious dancefloor pacings of the soundsystem continuum.

Oliver Tree
Alone In A Crowd
Atlantic
Buy Now

---

Alone In A Crowd brings back Tree's Dadaist, "meta-humor" while continuing to explore and dissect the absurdity of modern culture, obsession with fame and social media. He asks us to reflect both the light and the darkness of human nature within popular culture, while holding a mirror and embracing the absurdity of it all.

Pretenders
Relentless
Parlophone
Buy Now

---

Arriving with the impulsiveness and attitude that at once defines the band's eternal spirit, Relentless is a clearly defined snapshot of where The Pretenders are in 2023. Features a long hoped-for collaboration with the esteemed composer Jonny Greenwood (Radiohead, The Smile), who provides the string arrangement for the album's beautiful closing track.

| | |
| --- | --- |
| LISTEN HERE | LISTEN HERE |

The Coalition of Independent Music Stores (CIMS) is a national level organization comprised of the best independent record stores in America. CIMS was founded in 1995 with the goal of uniting like minded independent store owners, giving them a more powerful voice in the music industry. The stores that make up CIMS are all very different, but we share the same desires – to be the heart of our communities, to super-serve our customers, to support and develop artists, and to share our love of music.

For more information about CIMS and the stores in our organization, please visit cimsmusic.com or find us through social media with the #cimsmusic hashtag. And please remember to always shop local by supporting your neighborhood record store.



Read More
---
---
Free Stuff
---