IN-STORE EVENTS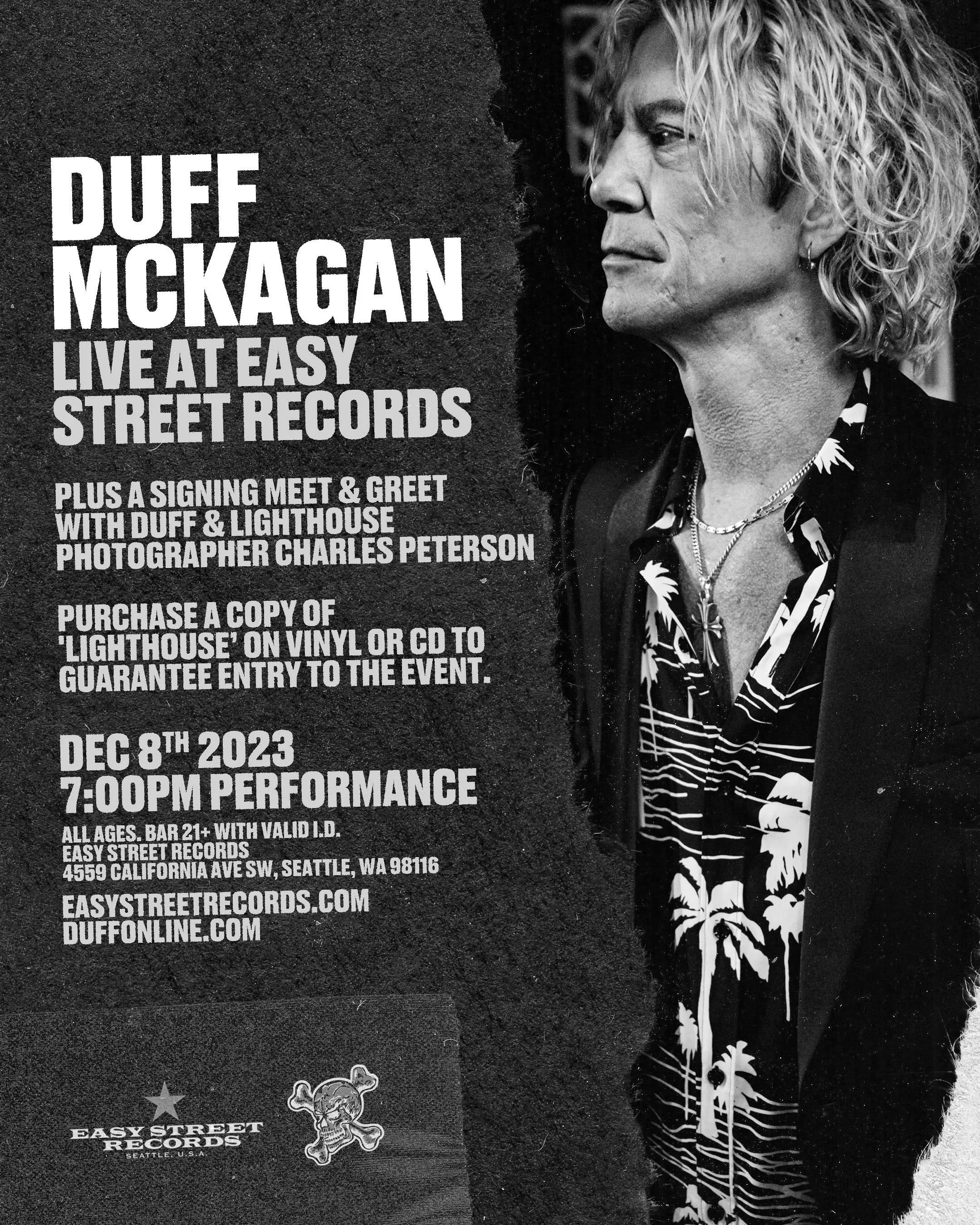 Duff McKagan LIVE at EASY STREET RECORDS
December 8 7:00PM

Seattle!!! Get ready for a mind-blowing night with the legendary Duff McKagan to celebrate his recently released solo album: "Lighthouse"with us!
Snag a copy of Duff's latest album Lighthouse, to secure your entry into this exclusive event, select "In-store pick up" at checkout [

*orders WON'T be shipped out

],
receive a wristband with your purchase, it will serve as entry to the event!
1 album = 1 entry
2 albums = 2 entries 

Order HERE


---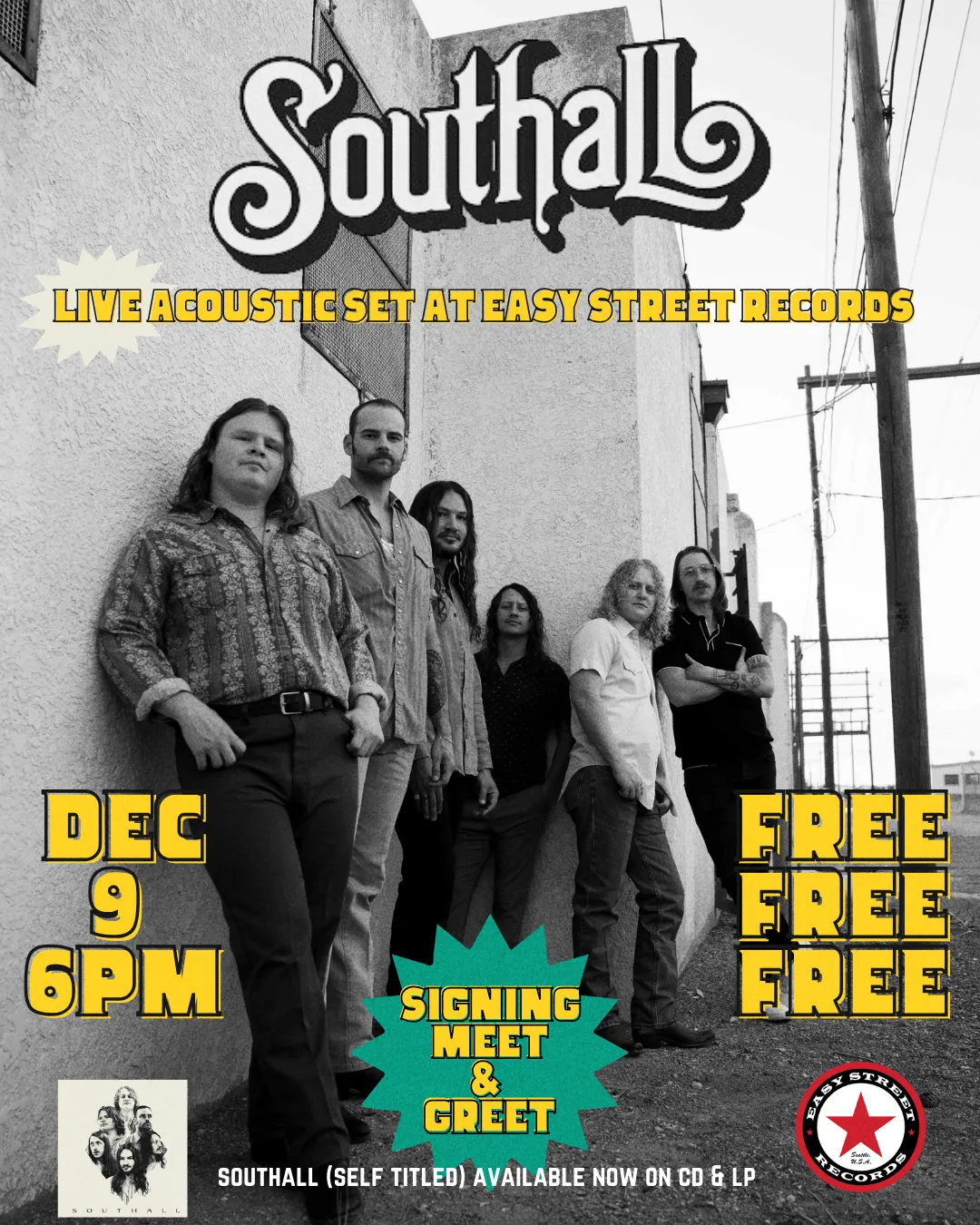 Southall
LIVE ACOUSTIC SET at EASY STREET RECORDS
Dec 9 6:00PM
FREE & ALL AGES SHOW

SIGNING following their set!
Must purchase their new album HERE to gain access to it!

---
EASY STREET IN-STORES - 1997-2018