Car Seat Headrest In-Store 2/16!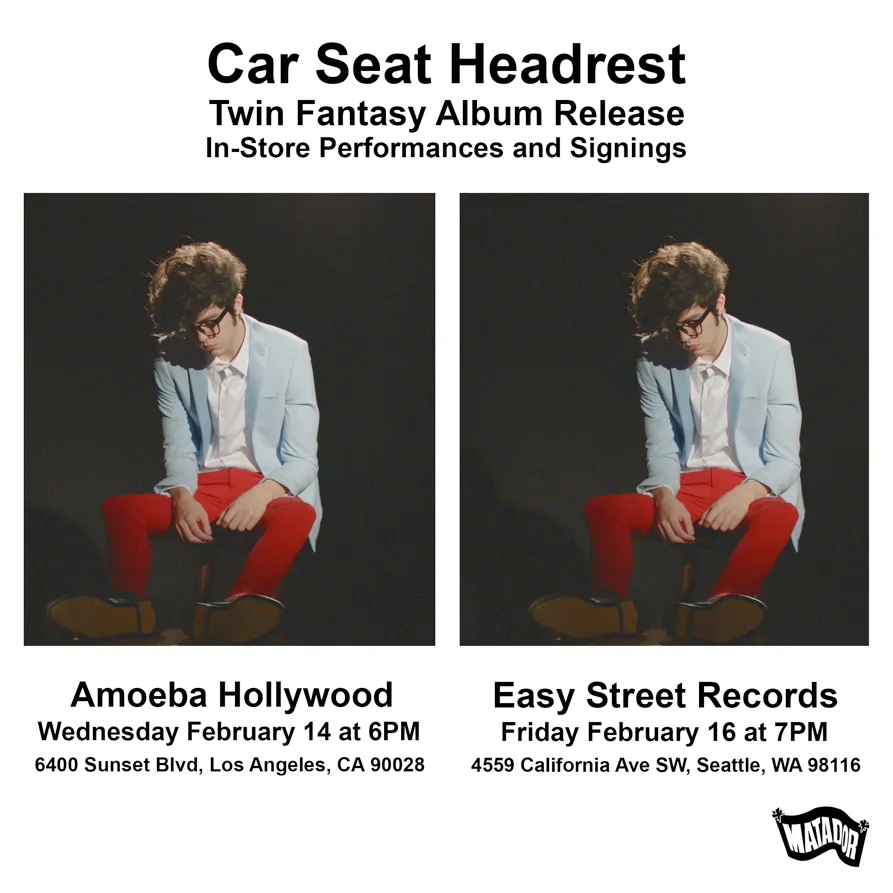 Join us on Friday, February 16th, 7pm, as we celebrate the release of Car Seat Headrest's new album, Twin Fantasy at Easy Street with a special street date full band performance & signing! This one's gonna be crowded folks, so guarantee your entry NOW by pre-ordering Twin Fantasy on CD or vinyl from us!
* Strictly limited capacity! We will be taking pre-orders for Twin Fantasy online and at the shop until we reach capacity. Online pre-order customers will receive an order confirmation from us, which means YOU'RE IN! Those who pre-order at the shop will get a wristband when they pre-order.
* PRE-ORDER ONE CD OR LP & YOU'LL GET ONE WRISTBAND, GOOD FOR ONE ENTRY. Wanna get your friends or family members in? You'll need to pre-order additional CDs or LPs.
* Online customers can pick up wristband at the front counter starting at 9am on the day of event or at the door at the event. Lineup for the event will start at 6pm, we'll have a list of names/wristbands at the door. Those who picked up wristbands early in the day will still need to line up outside the store at 6pm.
* Customers who pre-order must pick up their CD/LP at the store - no shipping.
Pre-order Car Seat Headrest's Twin Fantasy On CD or Vinyl Now!