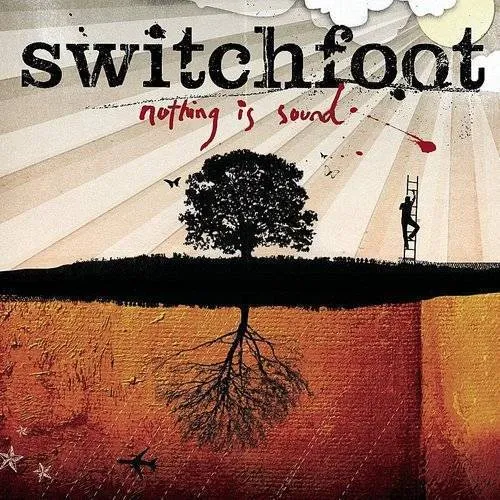 Details

Format: CD
Label: Columbia (USA)
Catalog: 94581
Rel. Date: 09/13/2005
UPC:

827969458129
Nothing Is Sound
Artist:
Switchfoot
Format:
CD
New:
Not currently available
Wish
Formats and Editions
Reviews:
''Nothing Is Sound'' is the fifth studio album by American alternative rock band Switchfoot. Next to the band's breakthrough album, ''The Beautiful Letdown'', it is often cited as the greatest of the Switchfoot albums, being a near-unanimous favorite with Switchfoot fans. It was released on September 13, 2005, and debuted at number three on the ''Billboard'' 200. The first single from this album was "Stars," which was the number one most-added song on Modern Rock Radio, and received much airplay on alternative rock stations upon release. A second single "We Are One Tonight" was released in early 2006, but without much success on the ''Billboard'' charts.
The album was marred by major controversy over the inclusion of XCP copy protection distributed on all copies of the disc. This led to bassist Tim Foreman posting a detailed work-around on the band's website (which was promptly removed by Columbia Records). ''Nothing Is Sound'' was at the forefront of the Sony BMG CD copy prevention scandal, which eventually led to the recall of all CD's that contained the protection. - Wikipedia
After the act-of-God implosion of Creed in 2000, contemporary Christian musicians temporarily pulled up stakes on the barren post-grunge landscape to spread the Word through an untapped, surprisingly fertile resource: metal. Once CCM shredders had comfortably infiltrated the Ozzfest and Warped Tour scenes, Switchfoot emerged out of nowhere to end the flannel drought in a big way. Their multi-platinum 2003 effort,
The Beautiful Letdown
was anything but, exploring themes of devotion and unconditional love without succumbing to bombastic bully pulpit Stapp infections. As crossover hits go, "Dare You to Move" and "Meant to Live" had major legs, signifying a new dawn of secular, rock-radio CCM that the whole family could enjoy and not be too embarrassed about five years later (Jars of Clay, anyone?). Switchfoot's loud-soft dynamics and you-can-do-it narratives may be generic-Lifehouse come off as more dangerous-but
Sound
's guitarobic leadoff single "Stars" serves notice that the San Diego-based quintet is here to stay. And man oh man, do they have cute hair!
back to top